Documents the journey of traveling from Providence, RI to 3 different destinations: the local Design Center, my home in Seattle, WA, and my home in Shanghai, China.
The concept was to display a large amount of data in the simplest way possible, and that came down to icons. Captured are distances travelled, steps walked, time spent waiting and asleep, time spend on entertainment (and what music I was listening to), fluids consumed, number of restroom visits, comfort/well-being, cost, phone battery life, time of day, geography and a few others.
Elements are generally monochrome to keep things clean, with color being reserved for bodies of water, and battery life, because it allowed for a continuous color gradient to express battery charge in an incredibly simple and intuitive way.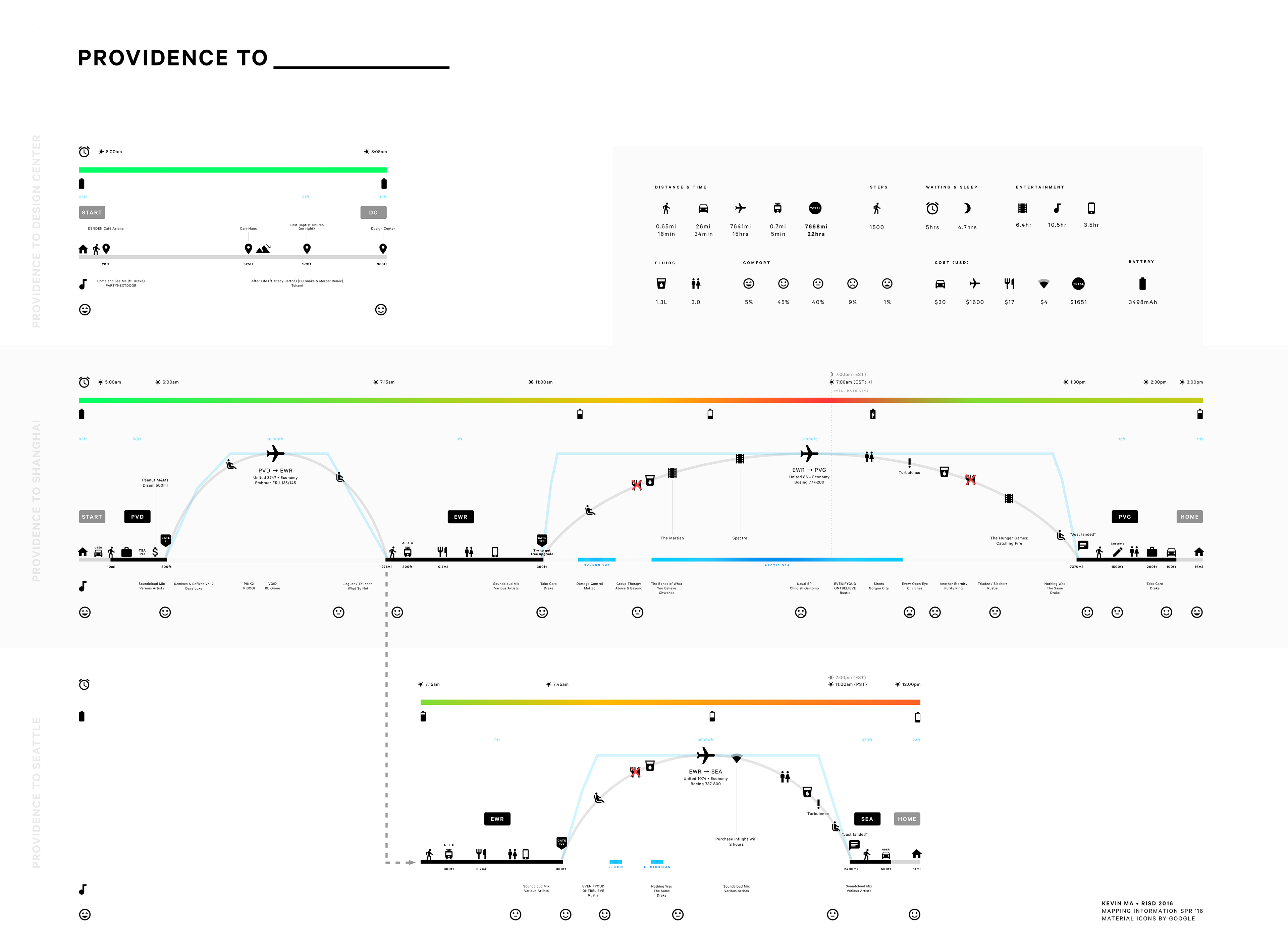 Large poster infographic visualizing information provided in the CIA World Facebook. Contains 4 major parts: geography, demographics, energy/resources, and a simplified history of the nation. Each piece of data is illustrated with simple forms and structure so they're understood quickly with little effort.