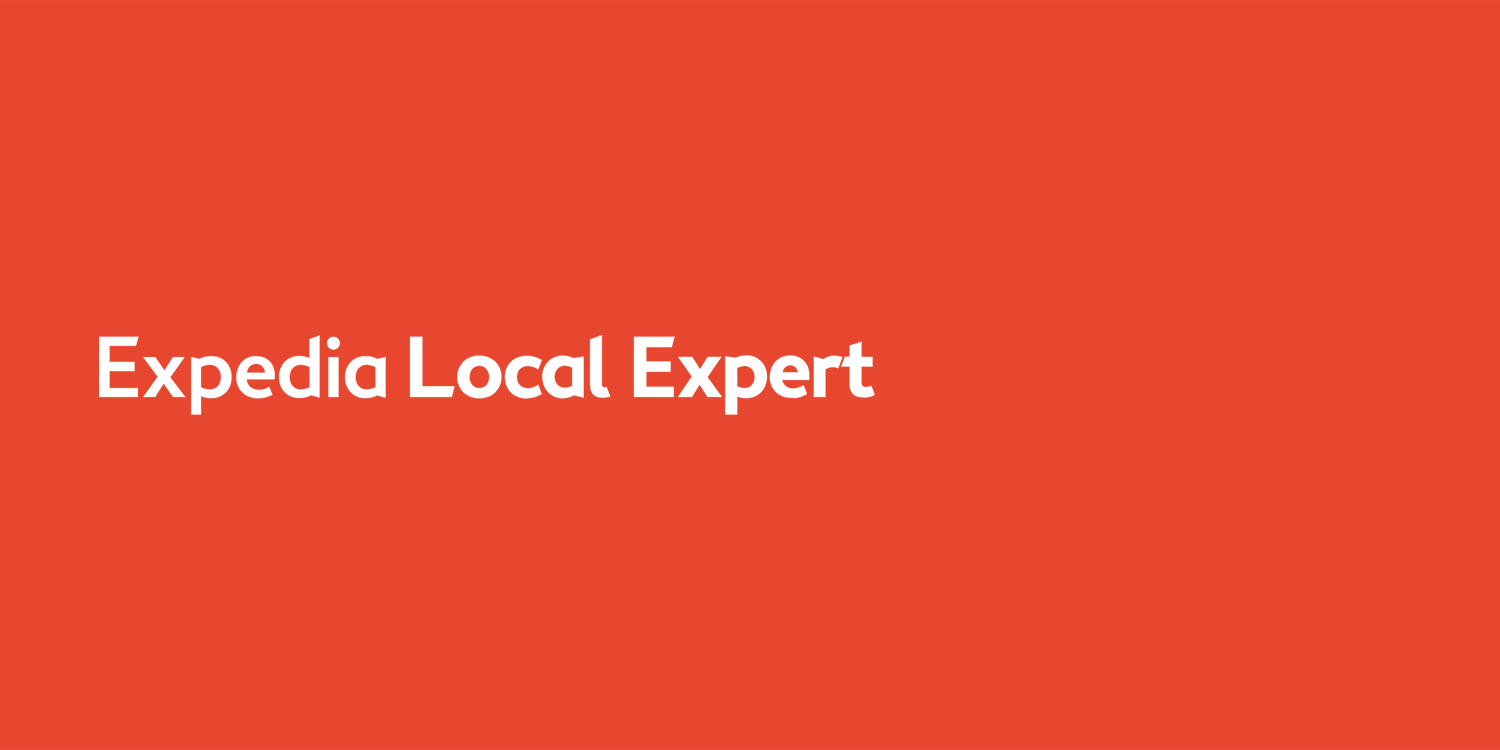 LX is Local Activities
People are traveling more than ever, but there are key problems in the process of finding, booking and doing meaningful activities that locals recommend (not just large city bus tours). Myself and an interaction design intern developed a platform that addresses three main problems in the activity experience we've narrowed down to from our research and data:
1. Search and discovery of local activities; how do travelers discover the best activities while in-destination?
2. Mobile voucher redemption; how to we improve the voucher experience (no print out tickets)?
3. Trip modification via itinerary; how can travelers add/modify their trip while in-destination and how do they get there and back?
Research included examining existing studies and presentations on local activities, interviewing travelers and studying competitors like Sosh, Tripomatic, TripIt and others. From there we developed a primary use case and a user flow. Wireframes, interaction studies, first round visual design followed, then user tests for our first prototype, iteration iteration iteration and finally our second prototype.
We found it best to have travelers login to their Expedia accounts to automatically pull in flight and hotel data into the Local Expert Itinerary so it can start suggesting activities to fill up free time (we've also added the option to add flight/hotel manually from other booking sites). Ultimately we want users to do as little as possible while getting great recommendations from our platform.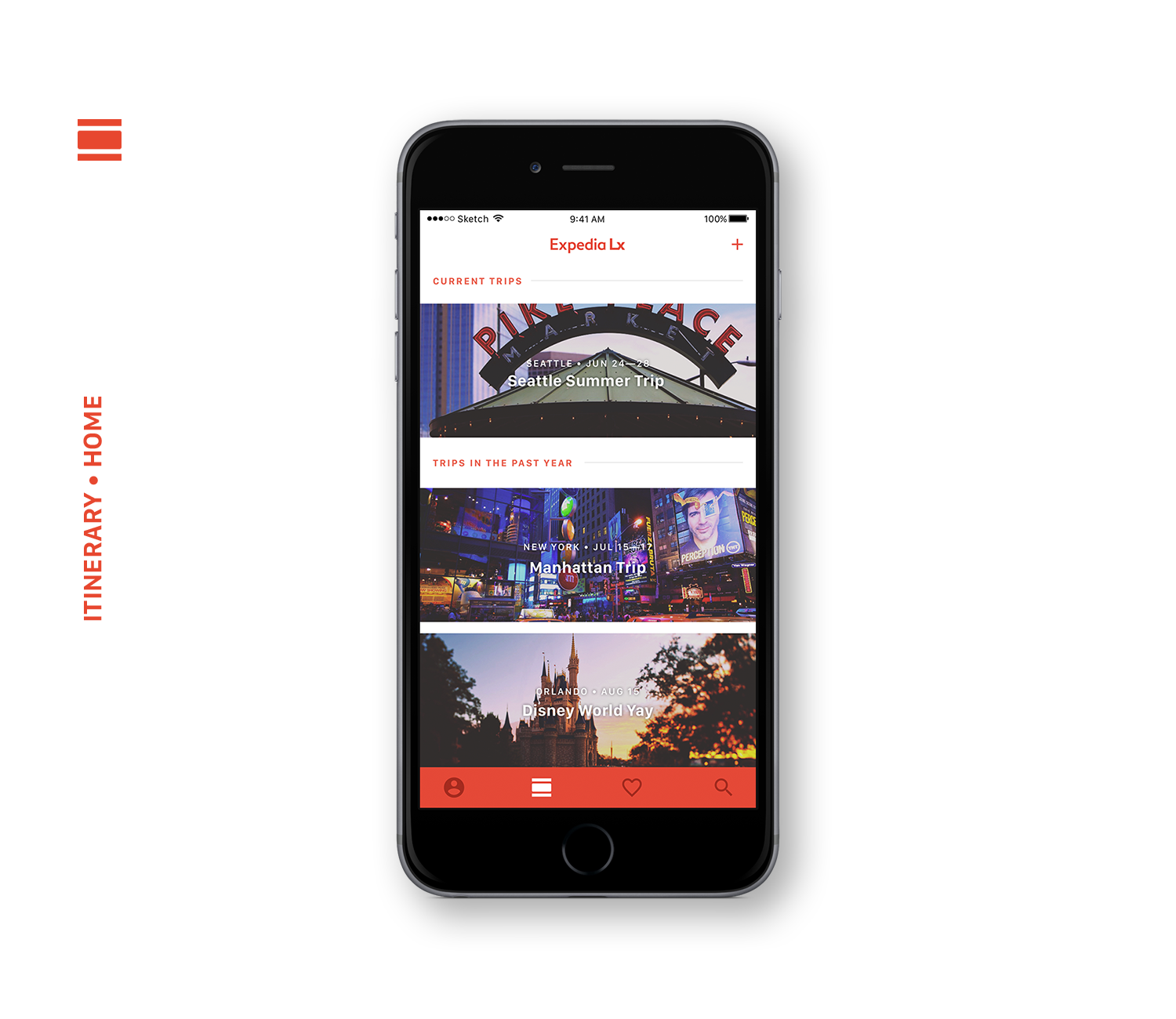 We've made voucher redemption simple by adding a tappable area on the "action bar" of each activity card. This passbook inspired solution removes the need to print out and carry paper vouchers. In addition we've added quality of life touches by allowing the traveller to open up the activity in Google Maps and add notes/reminders to each card.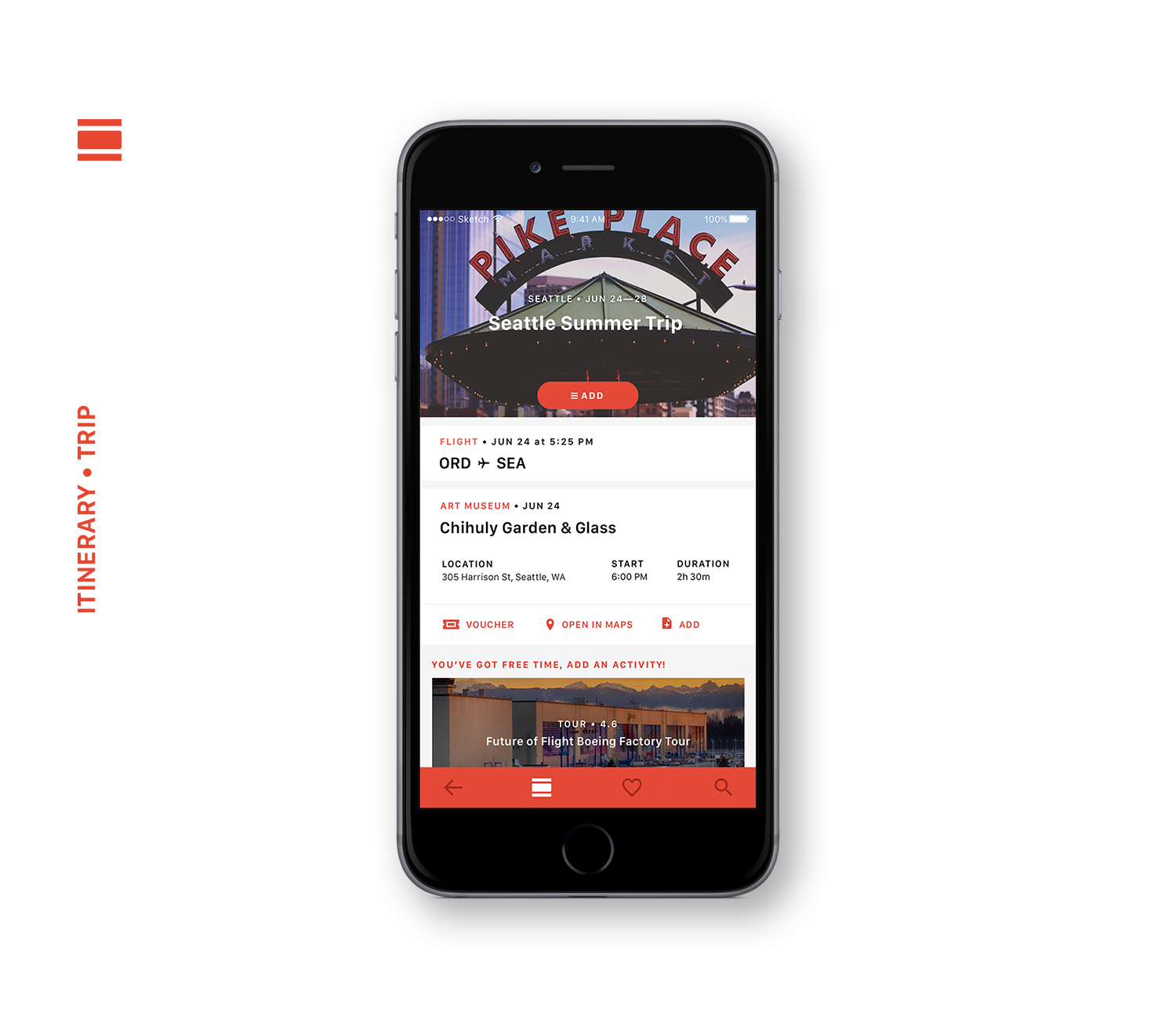 For search we've allowed travelers to type in the search bar manually with lots of helpful filters, but also made it simple with Expert Itinerary which fills the travelers itinerary with activities based on selected interests, distance from activity to activity, and reviews/ratings.
Trending activities pulls from Tweets and lets you know if there's anything exciting going on right now.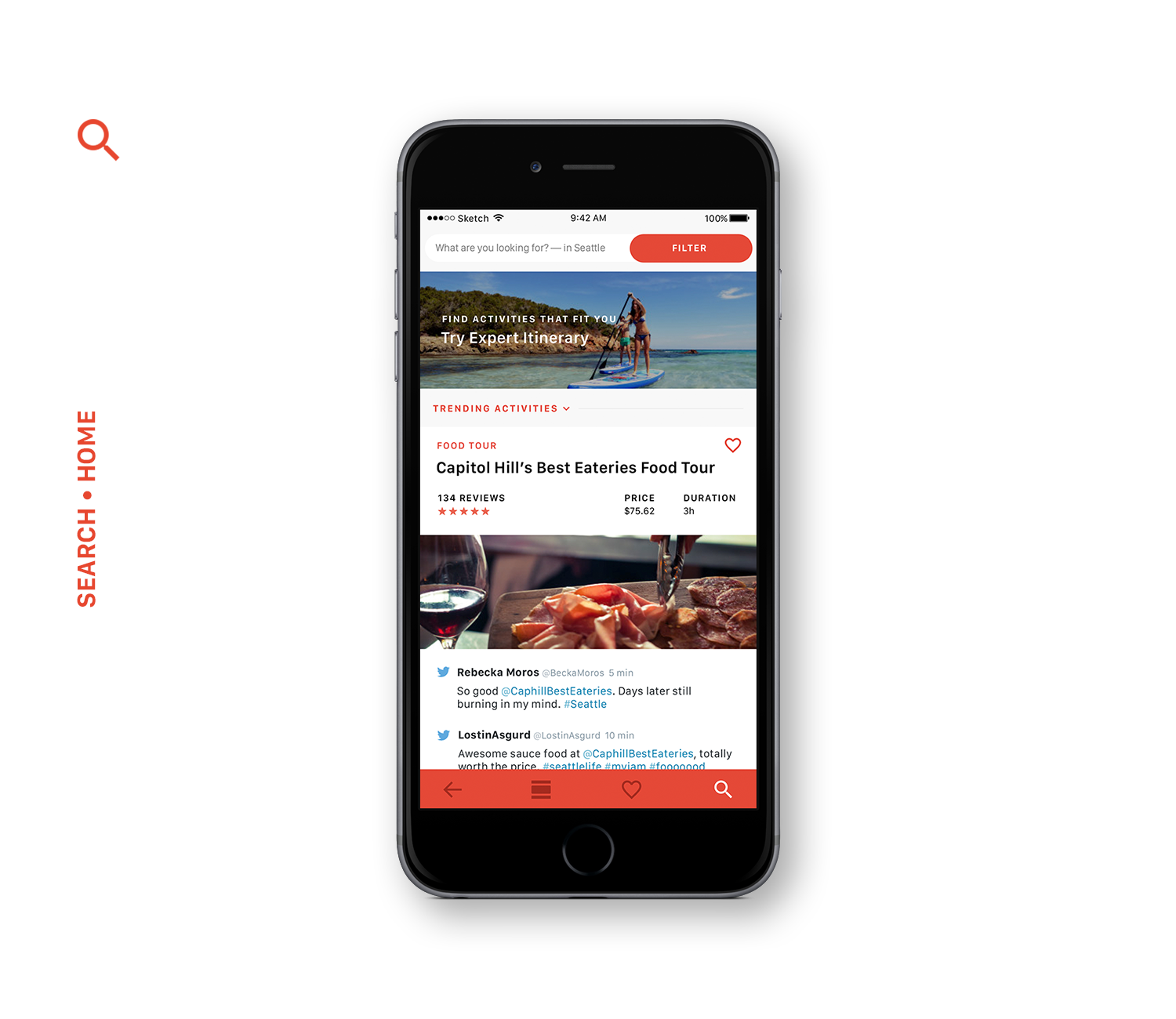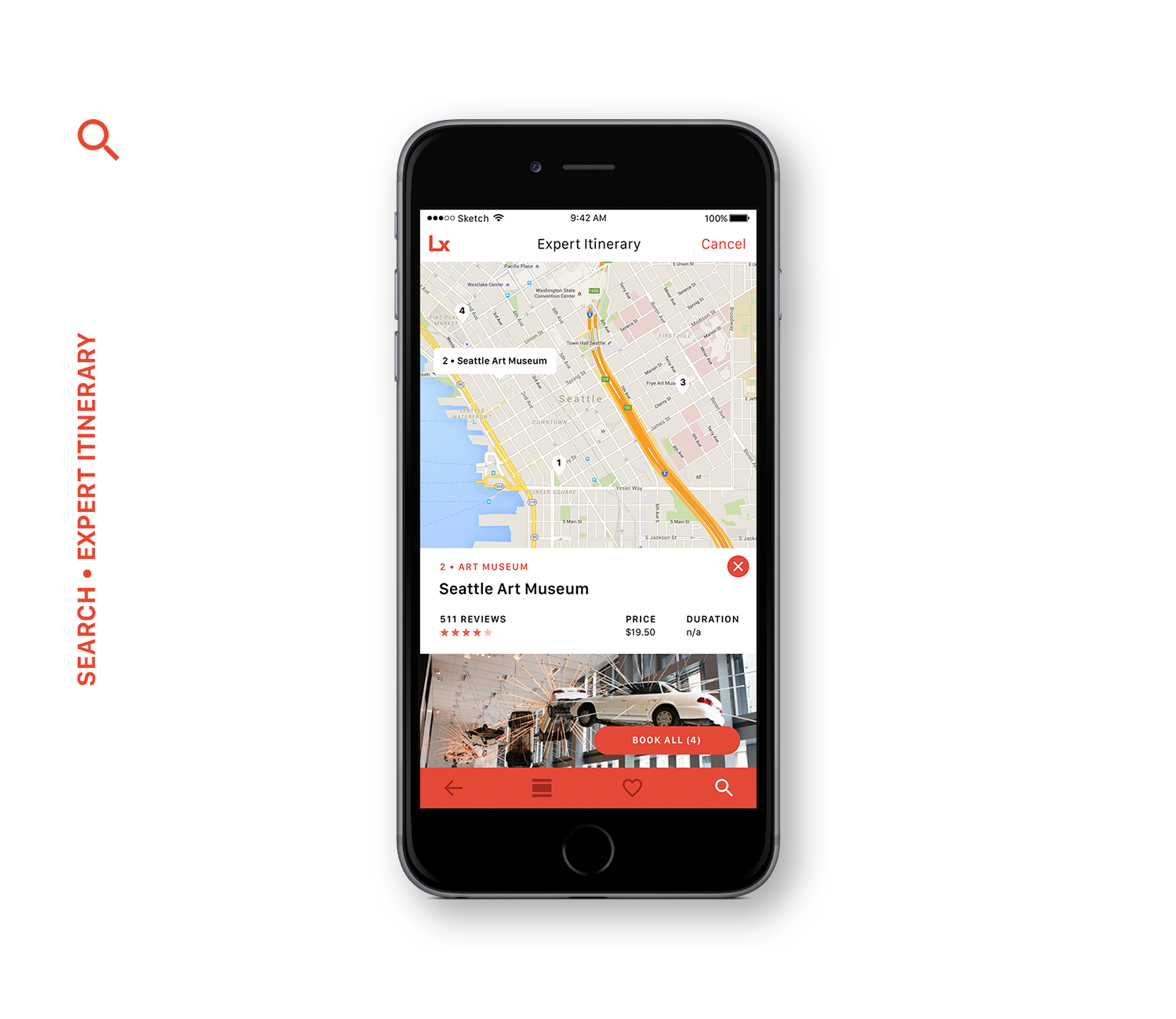 Simple infosite page maximizes image real estate to let travelers know what the activity is like and has all the information you'd expect: reviews, price, duration, description, map and images.